<! content start> Derelict Barn - Poser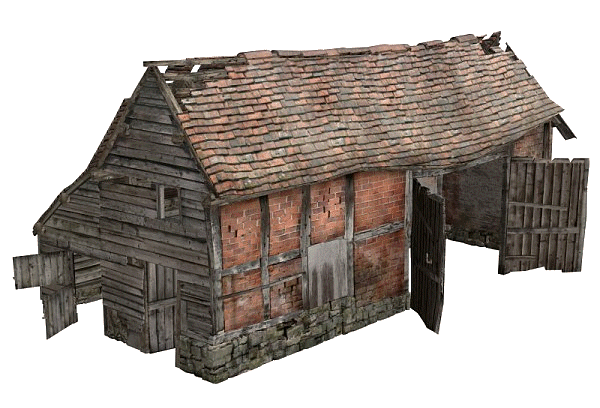 Created by: Dark Anvil
File Size: 5.93mb
Format: Poser

A fully textured derelict barn. Accurately based on a real world reference, this barn is ideal for realistic scenes or fantasy artwork.

Traditionally this type of barn is filled between the timbers with `wattle and daub`, a mud and straw paste spread over intertwined sticks of willow. This timbered building has long since become redundant. The owners tried to keep the elements out by filling in the missing wattle and daub with brick, but this only led to further decay as the structure warped under the extra weight. The doors and door locks can be opened on the model, and the supports can be moved or hidden/deleted.


This is the Poser Version
Additional Product Images:
Related Products:
Licencing Terms:
Dark Anvil licence. A copy can be found here.
Daz Studio Versions:
I'm pleased to announce that the nice people at Vanishing Point are now converting these models to native studio format.

Please note as I don't host copies of these 'new' studio versions, these ones are not included in any bundles, deals or repeat downloads avaliable here. These are only sold via VP, or by VP at selected brokeages and not here. Prices may be different between stores as well, this is because each store operates it's own pricing stratgies and practices.

http://www.vanishingpoint.biz/productdetail.asp?productID=3284




<! content stop>