<! content start> Goliath Robot Mech - Poser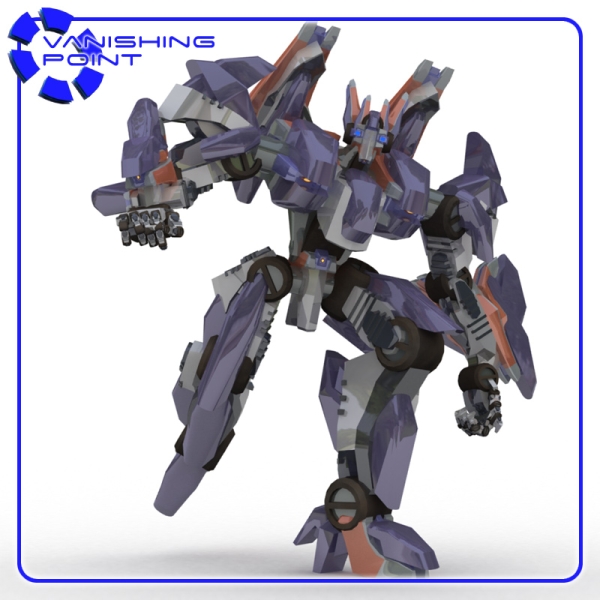 Created by: Vanishing Point
File Size: 2.17mb
Format: Poser

From the furthest depths of space comes this warrior robot. No one knows for sure where it originated from, or whether its intentions are good or evil. The heavy armor means this robot is ready for battle... but against what or whom? Is he defending his new home from alien invaders or is he the invader? You decide!



.: Product Features :.

A poseable robotic Poser figure: obj, cr2/ png
The body parts are named using Poser's standard naming convention, so the Head and Hand Cameras point at the correct locations on the robot. And since the body parts are named the same as the other Poser figures, this robot can take poses designed for other figures. The poses included with Poser 6, such as the poses for the P5 Male and James, work very nicely.


Left and Right Hands include ERC dials for: -Fingers Spread -Hand Grip -Thumb Grip



.: Position Poses :.

BattleReady1
BattleReady2
Fight1
Fight2
Run1
Run2
Stand1
Stand2



.: Textures/ MAT Poses :.

No texture maps needed: made entirely with colors, reflection map, and Poser's reflection node.
Includes six MAT poses: -Black (with purple trim) -Blue -Blue/ Red -Green -Red -Yellow
Texture templates are not included.

Includes an obj file which can be imported into other software programs, though you'll have to apply your own reflective or metallic shader.


This is the Poser Version
Additional Product Images:
Related Products:


Licencing Terms:


VP licence. A copy can be found here.

<! content stop>