<! content start> Gravestones - Poser Gravestones - Poser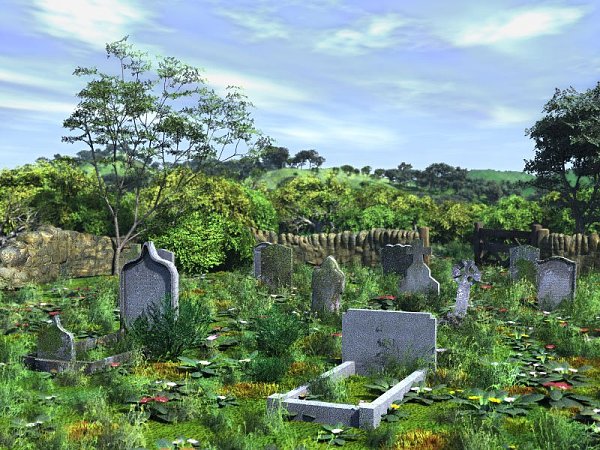 Created by: Dark Anvil
File Size: 6.73mb
Format: Poser

Originally a gravestone was the stone lid of a stone coffin, the coffin itself or a stone slab that was laid over a grave. Though the most typical form is a simple upright slab placed at the head of a grave, very often decorated with memento mori (symbolic reminders of death).

Some graves have curb surrounds and foot markers, though these tend to be less common today as many cemeteries and churchyards have removed them to make cutting the grass easier.

This pack contains 12 gravestones from centuries old moss covered carved stones, through to a clean new grave surround. For some of the gravestones, if you type details onto the bump map and texture map you can achieve an effective engraved effect.


This is the Poser Version
Additional Product Images:
Related Products:


Licencing Terms:


Dark Anvil licence. A copy can be found here.

<! content stop>