<! content start> Guildhall - Poser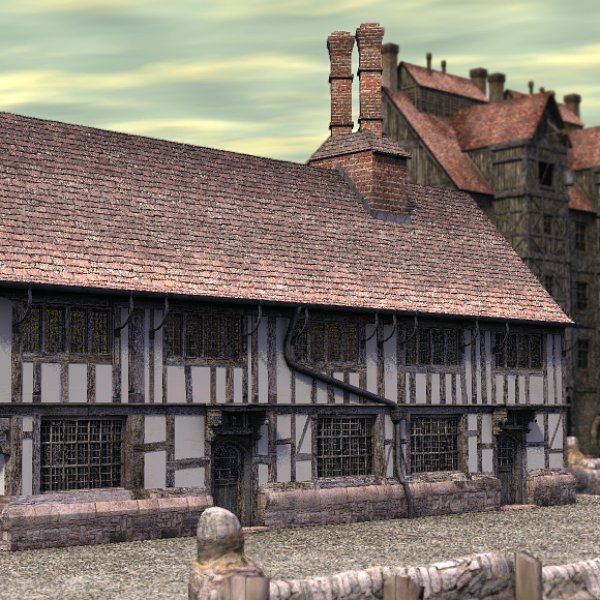 Created by: Dark Anvil
File Size: 11.7mb
Format: Poser

Often orginally a church or religious building. the use of these medieval buildings frequently changed after the Reformation in the mid 1500`s. During the Reformation, when the monasteries where dissolved, churches where often forced to sell, or give away, land or buildings.

Very often Guildhalls where purchased or taken by the City in which they resided and often became offical buildings. The word `guildhall` itself is said to come from the Anglo-Saxon word `gild` meaning money or payment, so it is highly probable that these where places where the citizenry would pay their taxes or deal with other offical matters.

One Guildhall in Sussex was known to be a Court of Law and the artist William Blake attended when charged with assault and uttering seditious and treasonable expressions against the King in 1803. The charges were brought by a soldier called John Schofield after Blake had bodily removed him from his garden, allegedly exclaiming, "Damn the king. The soldiers are all slaves". Though he later was cleared.


This is the Poser Version
Additional Product Images:
Related Products:


Licencing Terms:


Dark Anvil licence. A copy can be found here.

<! content stop>