<! content start> Hotel Room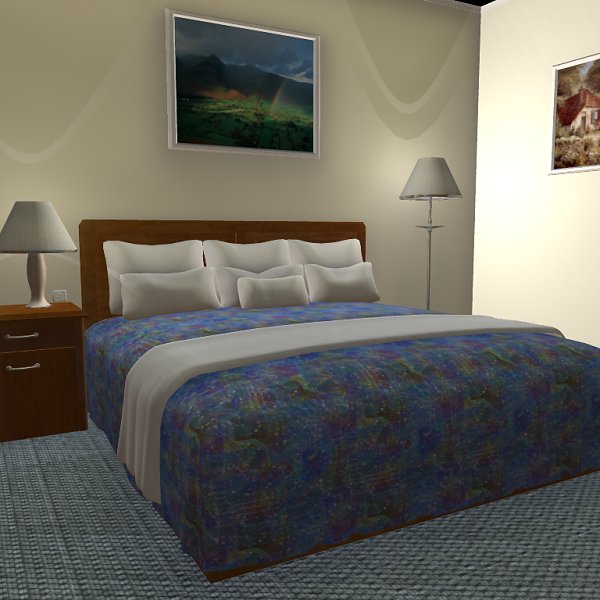 Created by: Dark Anvil
File Size: 6.24mb
Format: Poser

An amazingly detailed Hotel Room with 38 seperate props with an inital one-click load and setup.

The room comes fully decorated with furniture, including carpet, bed, wardrobe with opening/closing doors, 3 chairs, chest of drawers, TV set with remote control, Mirror, Desklamp, Notepad, Desk, Pillows, Bed, Bedside Lamp, Ashtray, Bedside table, 2 wall mounted pictures, Pot Plant and Floor Lamp, Opening and closing curtains.

Plus theres a bathroom with opening/closing door bath, toilet, mirror, soap and soap dish, toiletrys,towels and towel rails. Or you open and close the curtains, and then open/close the scenic doors to stand on the balcony.

Note: Morphs are external and only operate in Poser 6 and Higher. All other props work within all versions of Poser and are totally moveable and deleteable.


This is the Poser Version
Additional Product Images:
Related Products:


Licencing Terms:


Dark Anvil licence. A copy can be found here.

<! content stop>