<! content start> Robo Elf - Poser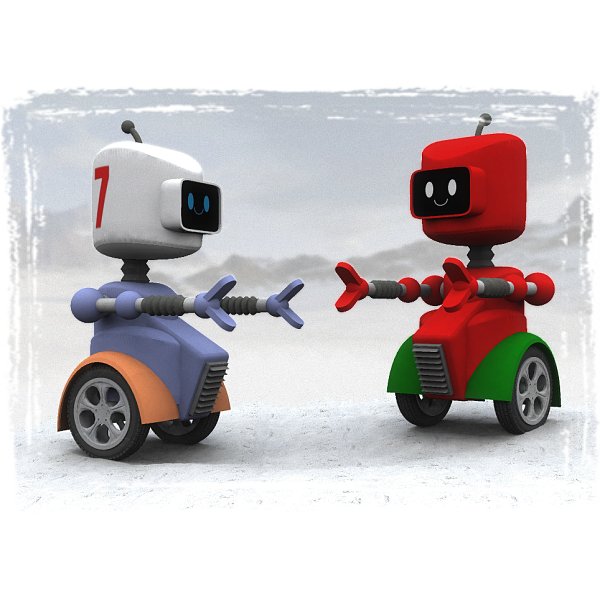 Created by: MrSparky
File Size: 5.16mb
Format: Poser

Enjoy Christmas any time of the year...Santa and his elves are feeling a bit tired this year, so Mrs Santa has been busy in the workship and created The Smile-O-Tron RoboElf! A fun little fella, he has moveable arms, wheels, twisting head and comes with Red, Blue, White and Multi Coloured textures.

ERC dial on the BODY rotates the wheels

ERC dial steers the wheels

ERC dials on the hands control the fingers

MY MAPS MAT pose - make your own textures

Works in Carrara and Vue

Faces can be easily changed

For more advanced users the hyperworm plasma-node interface has been left unglued so you can use the Poser 5+ material and play around with all the material groups of the model.


This is the Poser Version
<!- bundle code->

This model is now only avaliable in the Mega Christmas Bundle Pack. Which contains this model, The 4 Seasons and Christmas Village, Santas Rocket, Shrink Machine and the Toon Cottage,

Yep, thats 5 models for just $2.50, giving a saving of $7.45. Click here for more info.

<!- bundle code->


Licencing Terms:
Standard store licence. A copy can be found here.


<! content stop>