<! content start> Ruined Buildings - for Vue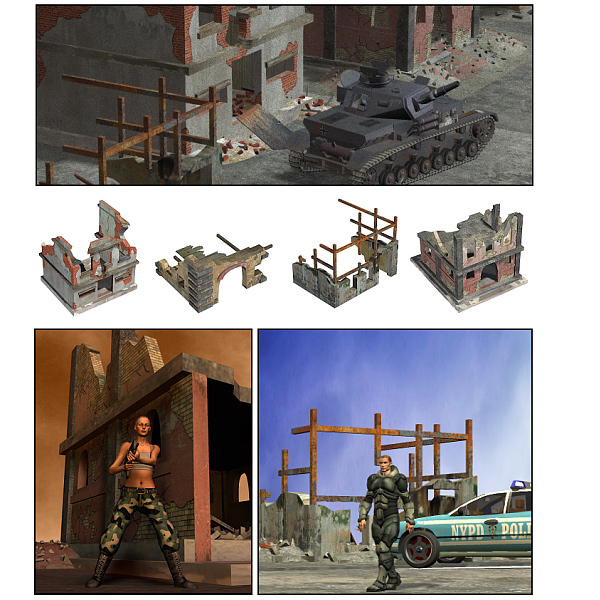 Created by: MrSparky
File Size: 13.4mb
Format: Vue

Suitable for fictional urban decay such as "28 Days Later", your own Sci-Fi "Terminator", or real world historical scenes or military images such as Waterloo.

This set includes four different ruins and each ruin comes as both a `plain` version and a `with rubble` version, for a total of EIGHT ruins.

Full useage instructions and tips are provided in the comprehensive readme.


This is the Vue Version
Additional Product Images:
Related Products:


Licencing Terms:


Standard store licence. A copy can be found here.

<! content stop>