<! content start> Vandura Family Sedan - Vue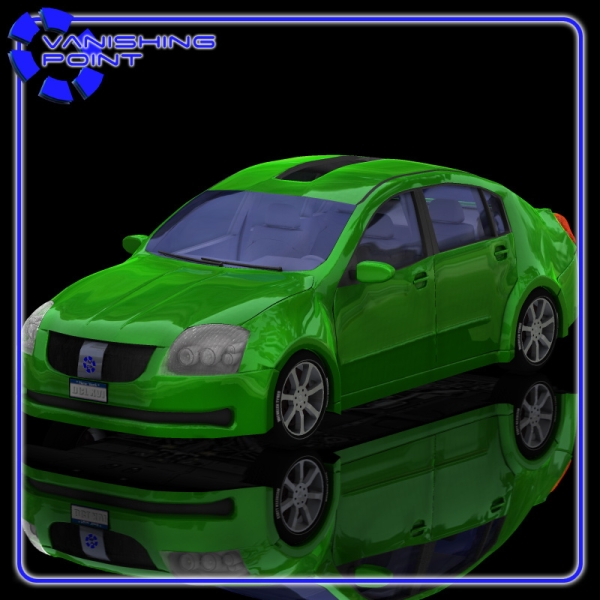 Created by: Vanishing Point
File Size: 7.21mb
Format: Vue

Introducing the next vehicle from VP automotive: a family sedan car.

While mother`s taking the kids in the family minivan (also sold here), father can take his clients to a three-martini lunch in style... without worrying about squeezing the SUV into a compact-car parking space.



.: Product Features :.

Includes two Vue models (in vob format): -Right hand steering (red body color) -Left hand steering (green body color)
Model includes sub-parts which can be rotated or positioned, including: -All four wheels -Steering Wheel -Left and right front doors -Left and right rear doors -Hood -Trunk
Materials have been optimized for use in Vue and include transparency, reflection, and refraction.
Includes four textures maps/ bump maps for the license plates: -Maryland -Michigan -Ontario -New York
Templates for all materials included.

For use in Vue 5 and above.

Note: All sales images were rendered in Vue 5.


This is the Vue Version
Additional Product Images:
Related Products:


Licencing Terms:


VP licence. A copy can be found here.

<! content stop>