<! content start> Sentinel Robot Mech - Vue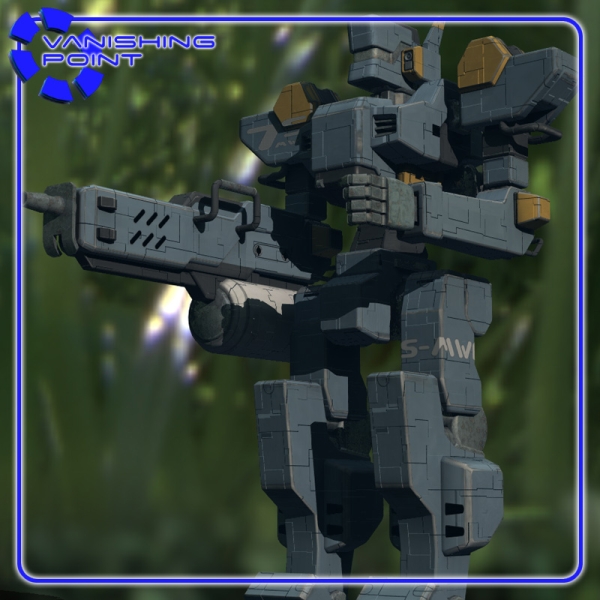 Created by: Vanishing Point
File Size: 14.4mb
Format: Vue

Introducing the newest robot from the VP Robotics division: the Sentinel Robot Mech. Guard your base, set up a defensive perimeter, or go on the offensive- this mech can do it all.

The right hand has been replaced with a AMJ-727 plasma cannon, capable of firing up to 50 rounds per minute. Your individual rate of fire may vary; do not exceed the overheat-warnings. The left hand includes four fingers and a thumb for grasping and lifting objects.



.: Product Features :.

Includes 3 .vob files:
Jungle Green
Aquatic Blue
Desert Brown Load whichever version best suits your scene - no need to manually recolor the Aquatic Blue version Desert Brown.

Texture templates are not included; if you want to make your own textures, use the existing textures as guidelines.

Materials have been optimized for use in Vue: includes bumpiness, reflection, and additional metallic coloring.


This is the Vue Version
Additional Product Images:
Related Products:


Licencing Terms:


VP licence. A copy can be found here.

<! content stop>