<! content start> VP Tree Set 1 - Poser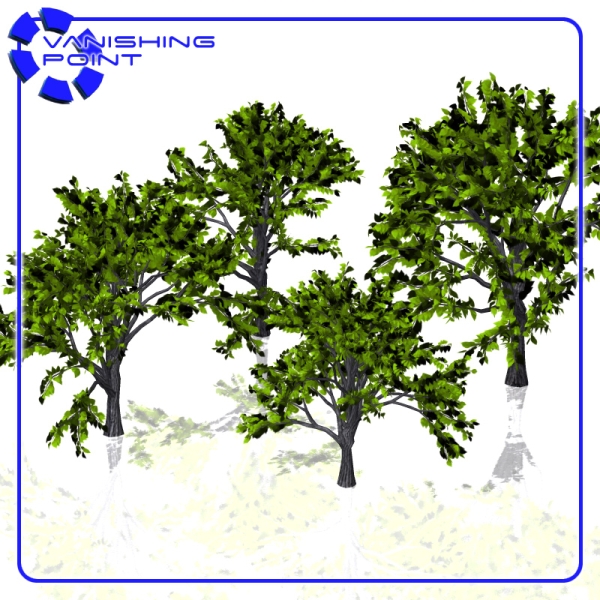 Created by: Vanishing Point
File Size: 5.26mb
Format: Poser

A set of four leafy trees to add to your scene. Six green textures, six fall textures, and one "hide leaves" MAT pose are included.



.: Product Features :.

Four (4) Tree models for use in Poser: obj, cr2/ png. -Tree 1: 15,380 polygons -Tree 2: 16,198 polygons -Tree 3: 15,054 polygons -Tree 4: 13,746 polygons



.: Textures :.

Six (6) leaf designs with corresponding bump and transparency maps.
One fall color variation for each leaf design, for a total of six more leaf choices.
One MAT pose to hide the leaves.
All MAT poses will work on all the trees.

These models use texture maps, bump maps, and transparency maps, which means they can be imported into other software programs without much tweaking.


This is the Poser Version
Additional Product Images:
Related Products:


Licencing Terms:


VP licence. A copy can be found here.

<! content stop>