! Start - grad > <! Stop - grad > <! Start - nav-3d > <! Stop - nav-3d > <! Start - nav-gallery > <! Stop - nav-gallery > <! Start - nav-about > <! Stop - nav-about > <! Start - nav-links > <! Stop - nav-links > <! Start - nav-contact > <! Stop - nav-contact > <! Start - newstuff > <! Stop - newstuff > <! Start - define carriage returns > <! Stop - define carriage returns > <! Start - text styles> <! Stop - text styles> <! Start - download buttons> <! Stop - download buttons> <! Start - large image tooltip> <! Stop - large image tooltip> <! Start - lightbox> <! Stop - lightbox> <! Start - notice 1 > <! Stop - notice 1 > <! Start - notice 2 > <! Stop - notice 2 > <! Start - notice 3 > <! Stop - notice 3 > <! Start - notice 4 > <! Stop - notice 4 > <! Start - notice 5 > <! Stop - notice 5 > <! Start - notice 6 > <! Stop - notice 6 > <! Start - notice 7 > <! Stop - notice 6 >

<! Start - page header>

<! Stop - page header> <! Start - define main table >

<! Start - main nav cell >
<!- Start Nav-3d> <!- Stop Nav-3d> <!- Start-Nav - Gallery> <!- Stop-Nav - Gallery> <!- Start-Nav - about -links- contact> <!- Stop-Nav - about -links- contact> <! Stop - main nav cell >
<! Start - main spacer cell >
<! Stop - main spacer cell > <! Start - main content cell >
<! Start - category title > <! Stop - category title > <! Start - Object>

December 2022-2023 Update

Regular visitors will have noticed that after over 12 years of being an active participant of all things 3D & Poser, everything suddenly stopped. Why is for later, but in 2023 I'm hoping to restart making stuff. Though for now, why not have a browse and enjoy some classic freebies.



<! Start- Object>

<! Start - Object>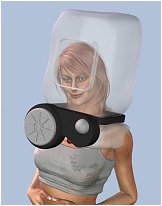 [Poser Render]

Rescue Respirator

It's not quite like the real thing, those ones made by ILC Dover are way cooler, this model is just inspired by them. It comes as a .PP2 (Poser prop flavour) with external extra crunchy .OBJ, (983K zip file) and coloured in textures.



[Click Here To Download]



Works in Daz Studio, Vue, Max, Lightwave etc and released under Creative Commons (BY 4.0).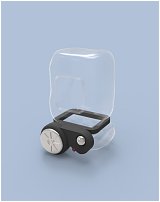 [Keyshot Render]
Poser/3d Freebies

Workshop Project

Just before the big bad bug hit I'd started to create a working space for developing convergent art projects. In esscence where stuff in the 3d world would cross over to stuff in the real world.

Such as Pallant House Gallery's Art Groups, which used to be held at Chichester Cathedral. Where I was was kindly allowed to run 2 free sessions for "outsider" artists.

As "the bug" has maintained it's evil grip, this become a mini community hub as well as a workshop. From sharing food to making hedgehog-houses, planters for nurses and even wooden motorcycles for dogs.

Unfortunately just as we where allowed out to play again, due to the actions of some undesirable people I had to shut this project down. Though I'm hoping a smaller variation of this might restart in 2023.
Photography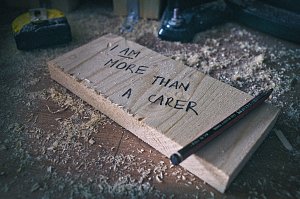 As many events where cancelled in recent years, and with my day job in 22, the cameras haven't seen much daylight lately. Though I was lucky enough to win 1st place in the 2020 Carers Support Photography Contest.

Carers Support (West Sussex) is a charity that provides non-financial assistance to many of the 89,000 Friends & Family Carers who live in W.Sussex. Which is more than the UK government does.
---
EU/GDPR Cookie and Privacy Policy: I don't set cookies, use trackers or store any personal data.
---
<! Stop- Object> <! start - other code in the main table can go here> <! stop - other code in the main table can go here> <! Stop - define main table >

<! Start - footer > <! Stop - footer >