! Start - grad > <! Stop - grad > <! Start - nav-home > <! Stop - nav-home > <! Start - nav-3d > <! Stop - nav-3d > <! Start - nav-gallery > <! Stop - nav-gallery > <! Start - nav-about > <! Stop - nav-about > <! Start - nav-links > <! Stop - nav-links > <! Start - nav-contact > <! Stop - nav-contact > <! Start - define carriage returns > <! Stop - define carriage returns > <! Start - text styles> <! Stop - text styles> <! Start - download buttons> <! Stop - download buttons> <! Start - large image tooltip> <! Stop - large image tooltip> <! Start - lightbox> <! Stop - lightbox>

<! Start - page header>

<! Stop - page header> <! Start - define main table >

<! Start - main nav cell >
<! Start - nav- home > <! Stop - nav- home > <!- Start Nav-3d> <!- Stop Nav-3d> <!- Start-Nav - Gallery> <!- Stop-Nav - Gallery> <!- Start-Nav - about -links- contact> <! Stop - main nav cell >
<! Start - main spacer cell >
<! Stop - main spacer cell > <! Start - main content cell >
<! Start - category title >



---
My largest ever freebie to date. to see what's in this pack, scroll down to the download link.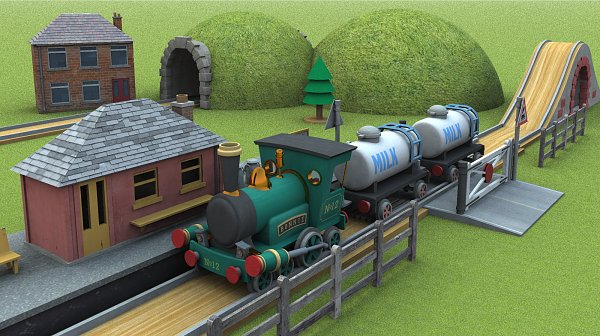 ---
The Train & Rolling Stock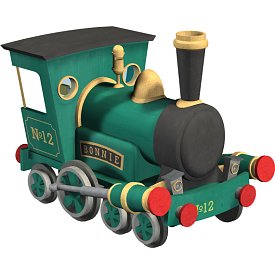 Toon Engine The cab is detailed with modelled pipes, levers & dials for closeup shots. Smart mapping means you can change the nameplate quickly with a single .BMP template or easily add a face to the front texture map for Thomas style trains. The ToonTender for the engine comes complete with modelled coal.

1st Class Carriage
Tender
Plank Wagon

Milk Tanker
Open Wagon
Guards Van
---
The Accessories

Level Crossing
Railway Station

House
2 Trees
4 Fences
Hill & Hill Tunnel

Girder Bridge
Hill & Hill Tunnel
Stone Bridge
---
The Track

Track 10 & 20 lengths
4 Corner Tracks
2 Points

Signal
Buffers
Points Lever
---

<! Stop - define main table > <! Start - footer > <! Stop - footer >