The Electron Racer - created by MrSparky for the 2013 LuckyDip & rigged by VP.

As a thanks for their help, I've given VP the rights to this model and it'll be sold here on their behalf soon.

Download links for those folks who've purchased a LuckyDip deal are being sent out, so you'll get this model as promised without paying anything else.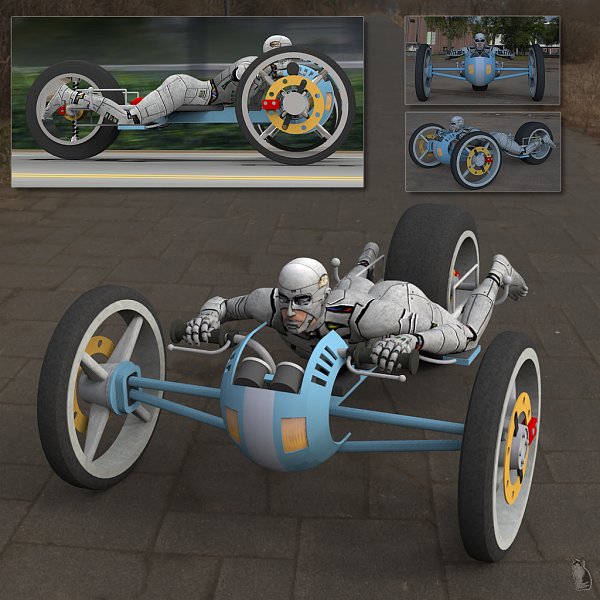 Arachnox the Spider Lord - another cross site collabration twixt VP and Myself.

Based on VP'sf popular Vincent Parker figure, it can wear the same upper clothing and use it's upper body poses, this creepy fella is a mix of cyberetic arachnid and human. With 6 working legs, fully working human bits and 2 fully fireable Venom missiles. It's perfect for all your sci-fi scenes.