<! content start> Eiffel Tower - Poser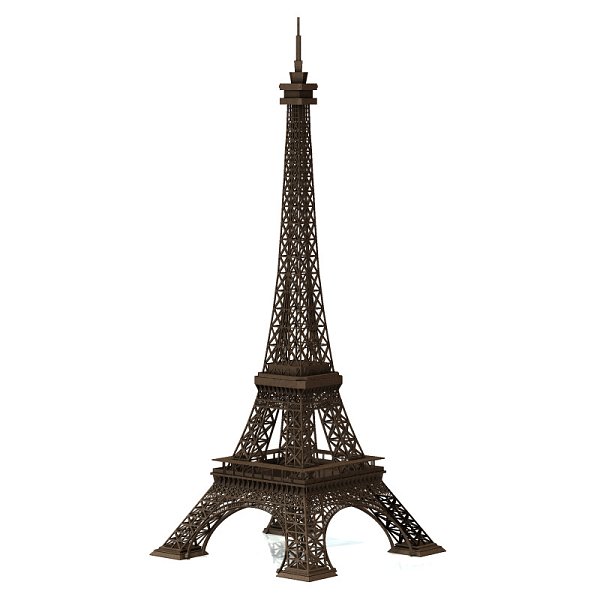 Created by: Vanishing Point
File Size: 6.21mb Approx
Format: Poser

From Wikipedia.... The Eiffel Tower is an iron lattice tower located on the Champ de Mars in Paris, France and was named after the engineer Gustave Eiffel, whose company designed and built the tower. Erected in 1889 as the entrance arch to the 1889 World's Fair, it has become both a global cultural icon of France and one of the most recognizable structures in the world.

The tower stands 1,063 feet tall, including the height of the top spire. During its construction, the Eiffel Tower surpassed the Washington Monument to assume the title of the tallest man-made structure in the world, a title it held for 41 years, until the Chrysler Building in New York City was built in 1930. However, because of the addition, in 1957, of the antenna atop the Eiffel Tower, it is now taller than the Chrysler Building.

The tower has three levels for visitors. Tickets can be purchased to ascend, by stairs or lift (elevator), to the first and second levels. The walk from ground level to the first level is over 300 steps, as is the walk from the first to the second level. The third and highest level is accessible only by lift - stairs exist but they are not usually open for public use. Both the first and second levels feature restaurants.

This model is meant for use as an exterior only- it contains no interior and no moving parts.

This model is NOT to scale of the Poser people, otherwise it would be 1,063 feet compared to the Poser figure`s 6 foot height.

This model was meant for medium to long-distance shots. Uses Poser's "cloud" node to colorize the model. The model can be imported into other software programs, but you'll have to apply your own shader.


This is the Poser Version
Additional Product Images:
Related Products:


Licencing Terms:


Vanishing Point licence. A copy can be found here.

<! content stop>