<! content start> Air Bridge - Vue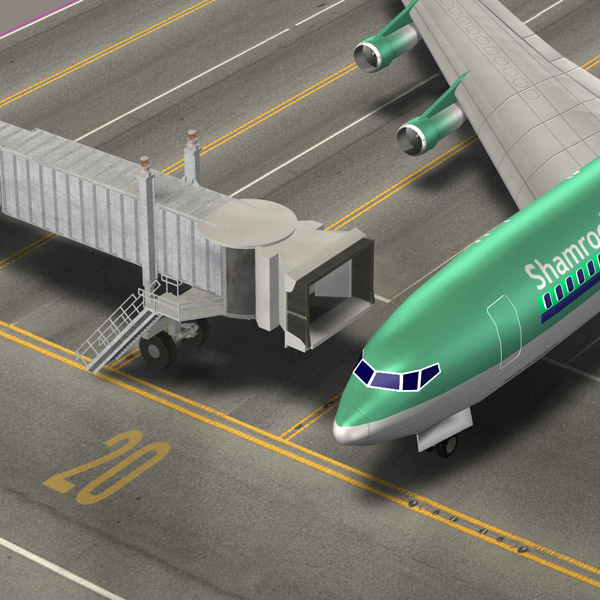 Created by: Vanishing Point
File Size: 5.75mb Approx
Format: Vue

Original Digimation Model brokered by Vanishing Point. Rigging by JHoagland. All new textures and mapping by mrsparky.

A jet bridge (also termed loading bridge, aerobridge,airbridge, air jetty, portal, passenger walkway or passenger boarding bridge) is an enclosed, movable connector which extends from an airport terminal gate to an airplane, allowing passengers to board and disembark without going outside. Depending on building design, sill heights, fueling positions and operational requirements, it may be fixed or movable, swinging radially or extending in length.

The vue model features...

All of the parts have their joint centers set for easier animation.
Textured using texture maps.
Has an interior hallway, which can be seen through the doors.
Includes group information (wheels, doors, hallway sections), which your software should read as separate parts.
This version includes an mtl file, which your software program should read to colorize the model.



This is the Vue Version
Additional Product Images:
Related Products:


Licencing Terms:


VP licence. A copy can be found here.

<! content stop>